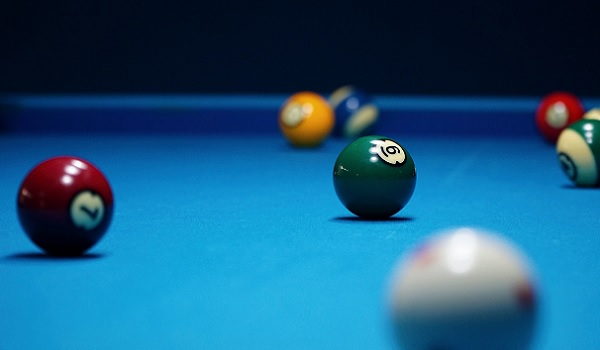 Middle East brands rely on their marketing agencies heavily and qualified agencies can provide marketing managers with peace of mind, leaving them safe in the knowledge that 'the agency' can always be called in on short notice. However, should they be?
Agencies are used to getting last minute briefs. The urgent email or phone call wanting help with a campaign to start 'immediately'. The pitch brief with the imminent deadline insisting that the successful agency must be ready to begin within days of a tight deadline (by the way, all agencies have a room full of highly-qualified people kicking back, playing pool and watching TV, just waiting for these occasions!). Every now and then, we'll get the apologetic sounding caller who calmly tries to explain the details of the brief, only divulging at the end of the call that the campaign is required next week (obviously, whilst making it clear that the unrealistic deadline wasn't their idea!).
Sadly, the growing popularity of digital communications seems to only encourage last minute briefs. Many clients now have some knowledge of digital advertising and marketing tools and have perhaps already have experience of placing social media advertising themselves. Everyone knows that you can upload an advert and start a campaign on Facebook in minutes, so what's the problem? No problem! Anyone can start an unplanned, poorly thought-through campaign, guessing parameters and using an already available creative or hurriedly sourced image within minutes. It's just much more likely to waste your money and, perhaps, even damage your brand's reputation.
So, how much time does an agency need? Well, that all depends on the detail. Big budget campaigns that are heavy on research, creative work or involve many third parties can take months to develop. For smaller campaigns, planning, development and execution time can be a matter of weeks. That doesn't mean that short-term opportunities can't be seized in a matter of days: it does mean that you shouldn't commit a significant percentage of your budget that way.
Here are five reasons why you should give your agency more time for development before the intended start date of your marketing campaign.
1. Campaign strategy – Before implementing a marketing campaign, it's important that we're convinced of its success, knowing how all the aspects of the planning and execution combine together to help achieve its objectives, whilst taking into account key audiences, media environment, competition and other factors. The more time we have, the more convincing we can make that strategy (and the more clearly that strategy will justify the budget allocated).
2. Creative development – Creative development is also one area that 'digital' can make more complicated. These days we'll want to work on multiple creative concepts to compare response and optimise for performance. Each of those concepts will have multiple versions for different audiences, languages, geos, conditions and media channels. Each of those versions will have multiple sizes for different ad specifications. And we'll want to do that in a structured way that ensures that each creative version contributes to campaign strategy and objectives. Yes, this is becoming automated these days, however, so are mistakes.
3. Brainpower – Clients use agencies to harness additional expertise, knowledge and resources. However, if you're agency is any good, their most qualified and experienced resources are the often busiest. The shorter the timeframe, the less time there is to research, ask questions, involve key team members, meet, brainstorm, ensure quality of thought, seek your feedback, review options and rationalise final plans.
4. Optimisation – The best campaigns are normally multi-channel and often influence or have an impact on other activities or channels outside of the campaign's remit. Integrating those channels for increased performance and optimising tactics so that your brand receives the maximum benefit via each channel is a continuous process. However, optimisation begins with research, targeting, defining specifics for design and copy and configuring campaign settings for each media platform as specifically as possible. It all takes time.
5. Return on investment – Simply put, the less time an agency has to plan and execute your campaign, the more assumptions will have to be made, the less options will be available to you and the less thought can be given to making your campaign successful. Developing a campaign for maximum return on investment and optimising for the best performance is not an instant process. Or, to put it another way, last minute campaigns can prove to be an unnecessary waste of your budget.
And, by the way, this goes double for start-ups! New ventures are always working against tight deadlines, missing them and resetting them again. The pressure is always on and speed often becomes an objective in itself. So, it's no surprise that most launch briefs from start-up ventures arrive marked 'urgent'. Our advice: take a step back and bear in mind that your marketing launch could well be your biggest budget spend of your next 12 months. How effective do you want that marketing spend to be? If it's vital to the success of your venture, you'll want that launch campaign planned and executed to a high standard.
Read more about marketing issues
Will mobile break online advertising? (October 2017)
To brands that have lost their voice: speak up! (October 2017)
Social media is not a strategy (September 2017)
5 old-world advertising mistakes to avoid (August 2017)
The problem with content (August 2013)
Are brands at risk from the UAE's new cyber-crime law? (November 2012)
Communication first, technology second (April 2012)
Should you outsource your conversation? (January 2011)
The coolest agency in the world (February 2010)
Tags: agencies, Carrington Malin