Careers at Spot On PR
Thanks for taking the time to find out a little more about Spot On!
You're welcome to forward your CV and covering email to careers(at)spotonpr(dot)com, but if we're not advertising, we're likely not hiring at the moment. We should also tell you up-front that we typically employ Arabic language speakers over non-Arabic speakers.
You may already have a general idea about Spot On and what it does. In case you don't, here's a quick Q&A to help you fill in some of the blanks.
What is Spot On PR?
Spot On PR is a Dubai-based digital communications, PR and marketing agency which focuses on the Middle East and North Africa. Spot On helps organisations build brands online and manage their communications across the region. We've

been here a long time and have had the opportunity to launch dozens of global and Arab brands in the Middle East.  We've worked closely with some of the world's biggest brands from technology to food retail.
Spot On has been the Middle East partner of Boston-based Omnicom Group communications agency Brodeur for 20 years and works closely with its global network. Spot On also helped to found the Middle East Public Relations Association (MEPRA) in 2002.
What do we do?
Spot On helps build brands online. We're very focused on digital communications and marketing. However, we are strong advocates of media neutral strategies and integrated marketing programmes, and so this often involves insuring that digital campaigns are coordinated closely with traditional communications and marketing activities.
We've been working with Internet technologies for the past 20 years, which is why we've found ourselves at the forefront of social media marketing in the region. We recognised the huge potential of social networking some years ago and have been experimenting with social media ever since. You can find Spot On PR on Facebook, Twitter and many other social media platforms.
Are you a good fit for us? Are we a good fit for your career?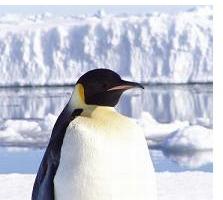 Simply put, we're looking for people who want to learn and grow fast and are prepared to make a commitment to be great communications consultants.  We're not expecting you to know it all, but we do expect that you know what you want to learn, have a basic understanding of communications & marketing and understand the importance of getting it right. You'll also need to have some basic skills to start with, namely writing, organisational and personal communications skills. A keen interest in online media content, social media and Internet search is also an advantage.
Public relations draws on a wide range of skills including strategic planning, concept development, writing, client management, media knowledge, marketing theory, event organising, community relations, internal relations, Internet marketing and social networking. If you're a self-starter who has a good general understanding of several of these areas and you're hungry to learn about all the others, you could be the candidate we're looking for!
Like to do some more research?
Sign up to Spot On's Facebook page
Check out Spot On PR on Twitter
Does Spot On have a blog? (The Spot On Blog)
I want to do some more research on Spot On PR (Google search)