Content
Struggling to create high quality brand content and drive content performance at the same time? Spot On can provide you with both, seamlessly.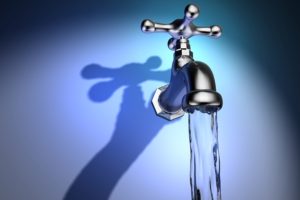 Spot On creates winning content marketing strategy and produces creative content that performs and communicates effectively in context.
All marketers now agree content is king. Campaigns, marketing channels, customers and other audiences drive demand for content like never before. Meanwhile, billions of lines of text, billions of images and billions of minutes of video are added to the Internet each day, making differentiation critical to marketing success. The challenge for many brands is creating quality content that both engages audiences and is optimised for digital performance at a frequency that is often beyond the capacity of their resources.
How we can help
Content strategy – Creating meaningful, engaging and brand-appropriate content is certainly core to any content strategy. Digital content plays an increasing role in the customer experience, from initial discovery through to decision making, choosing a point-of-sale and supporting customer advocacy. Spot on helps clients develop, extend and optimise where, when and how brands use content to contribute to the marketing effort and enhance customer experience.
Content marketing – In a digital world where consumers often have unlimited choice of content and a wide variety of delivery channels to choose from, providing key audiences with quality, relevant content can prove to be a winning combination. With 20 years of experience in producing digital content for the Middle East, Spot On helps brands identify content opportunities and turn them into high-performance campaigns.
Creative content – Many brands lack the skills and resources to produce content at a quality, efficiency and frequency required to support their campaigns. Meanwhile, outsourcing content production often risks diluting brand messaging or missing technical opportunities to optimise content for the brand's digital campaign. Spot On has the brand communications experience, track record in regional content production and digital know-how to create content that engages, positions and performs.
Services
Creative content
Content marketing
Content strategy
Content streams
Project management
Search Engine Optimisation (SEO)
Thought leadership platforms
Website content
Learn more about our services…
Interested in working together?
Just complete the enquiry form below to get the ball rolling!
(* indicates require fields)