Creative content
Need to develop compelling brand content that connects with hearts and minds? Or are you challenged by the sheer scale of your content requirements? We can help.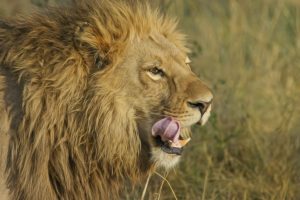 Spot On creates written, visual and multimedia content that helps you tell your brand's story, engage audiences, position your brand and drive results.
Digital marketing has turned into a ravenous beast that today consumes content at a rate that was previously unimaginable. Digital marketing can require a wide variety of different content types, from tweets to 3,000 word whitepapers, and from virtual greetings cards to corporate video, and from strongly brand content through to brand-neutral content. Meanwhile, the pace of digital communications and the battle to connect with consumers makes frequency a key factor in driving engagement. Brands that are unable to create quality content fast enough, risk losing connections, consumer engagement and share of voice.
How we can help
Creative writing – Many brands lack the skills and resources to produce content at a quality, efficiency and frequency required to support their campaigns. Meanwhile, brands still require content that is compelling, consistent and creative. Spot On has the brand communications experience, track record in regional content production and digital know-how to create content that engages, positions and performs.
Design & illustration – It is often said that a picture is worth a thousand words. However, the right image in the social media world can be worth far more than that. Visual communications are more important than ever in the digital world and despite demands for more frequency and implementations for an increasing number of channels, marketers must ensure that creative design reinforces the brand and not dilutes it.
Multilingual content – In the Arab world, Arabic is far too often a second language in digital communications. Arabic language websites frequently follow weeks or months after English language websites have already been launched. Quality, style, substance and the nuances of content produced by a native language creator can all suffer in the process of translation. Spot On can provide compelling content in a wide range of languages including Arabic.
Audio/video content – Today's communications have much greater multimedia content demands than the biennial corporate video of old. Advances in multimedia technology and reductions in production costs, mean that video and animated content can be produced for a wide range of communications and marketing needs cost-effectively. Spot On can help clients identify and exploit new multimedia opportunities to support advertising campaigns, internal communications, PR initiatives, CSR and social media activities.
Content sourcing – Some content requirements often fall outside the capability, budget or time-frame available for a campaign and need to be sourced from third parties. This could be as simple as sourcing appropriate images to illustrate existing content, or it could be sourcing a reliable stream of syndicated content to support an ongoing campaign. Spot On helps brands define and plan for content requirements, finding best solutions for content creation, sourcing and curation.
Services
Advertising content
Animation
Audio/video
Brochures, guides & whitepapers
Creative content
Content sourcing
Content streams
Corporate content
Content sourcing
Graphic design
Illustrations & cartoons
News content
Opinion pieces
Photography management
Presentations & speeches
Project management
Social media content
Website content
More perspectives on content
Plenty of content marketing opportunity for Middle East brands
Create more compelling content
Interested in working together?
Just complete the enquiry form below to get the ball rolling!
(* indicates require fields)