Content strategy
How can your organisation manage the planning, creating, sharing and governing of content? Spot On can help you develop strategy, plans and guidelines.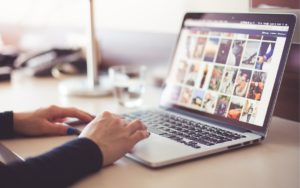 Spot On develops content strategy that helps guide internal and external content creation, content management and best practices.
Creating meaningful, engaging and brand-appropriate content is certainly core to any content strategy. Digital content plays an increasing role in the customer experience, from initial discovery through to decision making, choosing a point-of-sale and supporting customer advocacy. However, there are also practical, technical, brand positioning, legacy and legal issues to consider. Spot on helps clients develop, extend and optimise where, when and how brands use content to contribute to the marketing effort and enhance customer experience.
How we can help
Research & definition – Any content strategy should be born out of a deep understanding of your brand, your target audiences and the context in which content will have to perform. There's clearly no point in investing in a content initiative if you have no idea how to differentiate this content and win against existing competition.
Content strategy – A corporate content strategy needs to direct and guide content creation, sourcing, publishing and management from both internal and external resources, to include both existing and new content, whether this content is directly part of your content marketing campaign or not. Spot On helps brands develop content strategies that can guide all content efforts towards better performance and consistency.
Creating a content engine – There are many different ways to create content for content marketing depending on the brand, objectives, target audiences and channels. That content could be solely product or service related, or could be completely brand-neutral in order to drive the right results. Spot On helps clients create a process to fulfill content needs, leveraging internal assets, agency expertise and third-party resources.
Policies and guidelines – As content becomes more and more important for communications and marketing, so more and more different internal and external resources become involved in its creation, sourcing, publishing and management. Spot On can help clients define policies and guidlines to help protect brands from brand dilution, inappropriate brand usage, poor content sourcing practices and copyright breaches
SEO strategy – Internet search engines are now a primary source of website traffic for many brands, which is why SEO has become so important for online marketing. However, digital search environment is fast changing, subject to changes in technology, search behaviour and competitive SEO activity. Without a top-down strategy, organisations risk wasting budget on SEO programmes that have little chance of long-term success. Spot On helps clients define SEO strategy that is intrinsically linked to both business objectives and engagement goals.
Services
Creative strategy
Communications guidelines
Content management
Content management systems
Content planning
Content strategy
Marketing asset management
Positioning development
Search Engine Optimisation (SEO)
Social media policy
Thought leadership platforms
More perspectives on content
To brands that have lost their voice: speak up!
Plenty of content marketing opportunity for Middle East brands
Create more compelling content
Interested in working together?
Just complete the enquiry form below to get the ball rolling!
(* indicates require fields)