Intelligent campaigns
Looking for an agency partner to help you plan and execute smart, highly measurable campaigns that maximise your return on investment? That would be us.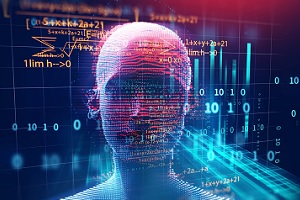 Spot On develops intelligent campaigns that maximise results, helping you get the most out of your marketing budget..
New digital tools have made it easier than ever to set-up digital advertising campaigns. Unfortunately, this also means that it's easier still to waste advertising budget in record time. In a new world where consumers are targeted by brands at every touch-point and their attention is pulled in many directions at once, campaigns need a cohesive strategy, expert implementation and continual optimisation to achieve the best results.
How we can help
Integrated marketing campaigns – The best marketing campaigns integrate tightly across multiple channels and your existing marketing assets to drive maximum returns. Spot On can ensure that your campaigns leverage as many channels as possible, to ensure better reach, response and conversion rates.
Lead generation campaigns – All good campaigns begin with audience definition. If we can define your ideal customer, their needs and typical customer situations, then we can create a marketing campaign with a compelling.
Channel-specific campaigns – Even when channel-specific campaigns are required for social media, email marketing, search engine marketing (SEM), display advertising or other channels, there's no reason why they can't synchronise and add-value to your other marketing channels. Spot On can optimise your campaigns to both deliver the best response and take advantage of cross-channel synergies.
Inbound marketing – There is no doubt that today's consumers are in control, choosing when, where and how to interact with your brand. However, consumers preparing to buy seek out news, information, research and reviews. Spot On can identify content opportunities for your brand and turn them into high-performance campaigns.
Account-based marketing (ABM) – If you're business focus is on specific named accounts, marketing technology now allows you to target, communicate with and engage key decision makers and influences from those organisations. Spot On's campaigns can help identify, target and engage key buyers and influencers.
Services
Account-based marketing
Advertising campaigns
Content marketing
Email marketing
Event marketing
Lead generation
Loyalty marketing
Programmatic buying
SEO / SEM
Social media marketing
More perspectives on intelligent campaigns
Omnichannel marketing changes everything
Email marketing is alive and kicking
Investing in ad impressions? What a waste…
5 old-world advertising mistakes to avoid
Why you need a media neutral strategy
Are you engaging the right fans?
Interested in working together?
Just complete the enquiry form below to get the ball rolling!
(* indicates require fields)