Brand building
Is digital marketing threatening to fragment and dilute your proposition across different channels? Spot On can help you refresh and refocus your brand.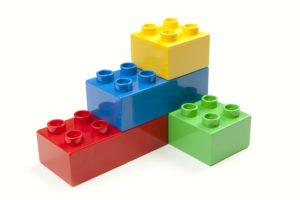 Spot On works with organisations to build brands by helping them communicate their brand proposition consistently across different marketing channels.
The vast majority of brand development and brand marketing practice has been developed with traditional marketing environments in mind. Even now, few brands are prepared for the digital world, where branding and positioning gets fragmented, distorted and redefined by consumer audiences. In response to the unceasing demands of different audiences, digital platforms and consumer behaviours, brands often find themselves setting direction tactically, not strategically, changing their message, tone of voice and identity according to the situation at hand.
How we can help
Frameworks & guidelines – Enormous demands are now placed on brand positioning, visual brand identities and telling the brand story. Although creative work is essential, so is thinking through implementation and guidelines for how the brand should be communicated across different channels.
Brand development – Brand development should not be limited to a set of logo implementations. More than ever, brands are built via engaging and conversing with, not simply advertising to, key audiences and that requires daily communication. Today's brands require a more extensive brand language that works across platforms.
Storytelling – A key challenge for most brands is developing an effective brand story and supporting themes that provide enough content to engage with consumers day after day. Effective brand storytelling talks to the brands core proposition, brand values, thought leadership platforms, CSR and the product/services ecosystem that the brand finds itself.
Building a following – As consumer attention continues to be atomised and new digital techniques allow brands to target individuals more often and more specifically, building a brand following of interested audiences is a must. This requires that brands develop a mutually beneficial relationship with consumers before, during and after they purchase.
Integrated campaigns – One of the biggest opportunities for brand building is ensuring that advertising and communication campaigns have a life across the many touch points of the brand's marketing. Integrated campaigns can often deliver many different residual benefits, without distracting from core objectives, and often at no additional cost.
Services
Brand communications
Brand content
Brand development
Brand frameworks
Building a following
Integrated campaigns
Positioning development
Storytelling
Read more perspectives on brand building
Time to revisit your brand positioning?
Should you outsource your conversation?
Interested in working together?
Just complete the enquiry form below to get the ball rolling!
(* indicates require fields)