Sales lead generation
Are your sales leads falling through the cracks in your marketing campaign? Spot On can create digital campaigns that deliver fresh, actionable sales leads.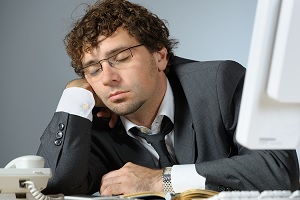 Spot On can help you ensure that all the elements of your digital marketing campaign are optimised to drive new leads, capture enquiries and qualify new incoming contacts.
Many companies are becoming increasingly frustrated that their investment in digital advertising and marketing isn't resulting in actual sales enquiries. The reasons for this lack of lead generation could be found in campaign planning, technical set-up, failure to use the right technologies, creative work, or simply poor marketing integration and campaign management.
How we can help
Lead generation campaigns – All good campaigns begin with audience definition. If we can define your ideal customer, their needs and typical customer situations, then we can create a marketing campaign with a compelling
Inbound marketing – There is no doubt that today's consumers are in control, choosing when, where and how to interact with your brand. However, consumers preparing to buy seek out news, information, research and reviews. Spot On can identify content opportunities for your brand and turn them into high-performance campaigns.
Account-based marketing (ABM) – If you're business focus is on specific named accounts, marketing technology now allows you to target, communicate with and engage key decision makers and influences from those organisations. Spot On's campaigns can help identify, target and engage key buyers and influencers.
Optimised landing pages – Although consumers now frequently choose their preference of channel and method to contact brands, the website landing page remains a crucial element of most lead generation campaigns. Spot On can create the right landing page structure, content and call to action to drive responses.
Marketing optimisation – Your organisation may already have many of the key elements required for an effective lead generation campaign in place, but they may not be optimised for results. Unlike many consultants, Spot On can both audit your marketing assets, channels and campaigns and provide solutions to integrate, optimise and increase performance.
Services
Account-based marketing
Advertising campaigns
Content marketing
Digital marketing audits
Email marketing
Lead generation
Search Engine Optimisation (SEO)
Social media marketing
More perspectives on engaging customers
Email marketing is alive and kicking
Are you engaging the right fans?
Interested in working together?
Just complete the enquiry form below to get the ball rolling!
(* indicates require fields)