Dubai Expo 2020 News
The World Expo 2020 in Dubai, United Arab Emirates is expected to be the largest international exhibition ever to take place in the Middle East and Africa. Now you can keep up-to-date on all the trade and economic news about Dubai and the UAE in the run-up to this major trade event via our Dubai Expo 2020 News Flipboard magazine.
The Expo 2020 Opportunity
Expo 2020 Dubai is expected to boost the UAE's economy by some $33.5 billion1, creating 905,200 new jobs2. €6.5 billion funding has already been earmarked by the government for Expo 2020 infrastructure and logistics. However, Dubai's role as a regional trade, tourism and finance hub means that business in the Middle East, North Africa, East Africa, India, Central Asia and farther afield can be expected to benefit before, during and after the World Expo. The Expo is currently estimated to draw 25 million visitors from all over the world to attend, although some estimates run as high as 100 million visitors.
With more than 100 major trade exhibitions taking place each year, a busy international conference calendar and a list of high-profile annual sporting events, Dubai's reputation as an event venue is well-known. It already hosts the largest trade fairs for key industry sectors such as construction, consumer goods, finance, healthcare, IT, telecom and transport. The city's strategic location, excellent communications infrastructure and business environment have made it a magnet for global brands such as IBM, Fedex, Ford, General Motors, Google, HSBC, Nestlé, Pepsico, Shell, Toyota and many others who have their regional operations based in Dubai.
How well positioned is your brand for Expo 2020?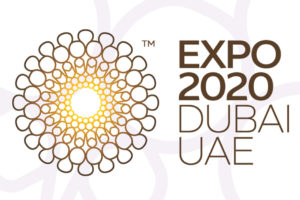 Are you connected where it counts? Are your brand messages reaching your key audiences? Does your brand have the awareness and recognition it deserves? Is your brand engaging the Middle East and North Africa's 200+ million Internet users?
Spot On has 20 years experience in building global and regional brands across MENA: from consumer products to business services, finance and technology. If you'd like some impartial advice about reviewing your MENA marketing feel free to contact Carrington Malin on carringtonm(at)spotonpr(dot)com.
Planning your Expo 2020 campaign? Let's talk!
Just complete the enquiry form below to get the ball rolling!
(* indicates require fields).
Learn more about our services…
World Expo 2020 Dubai Resources
Dubai Expo 2020 News Digest (Flipboard magazine)
Dubai Expo 2020 Official Website
Dubai Department of Tourism and Commerce Marketing
Dubai World Trade Centre Exhibition Calendar
Connect with us
'Like' Spot On PR's Facebook page