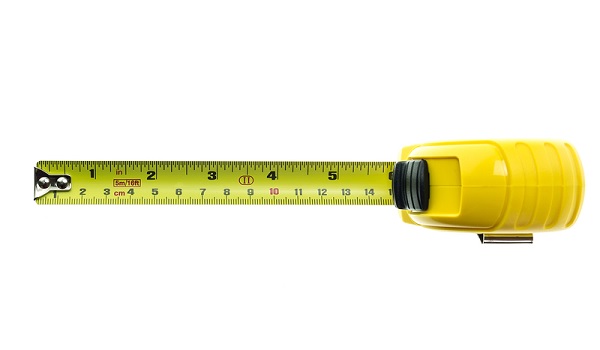 Spot On's Alexander McNabb is taking part in a panel session on PR measurement in social media at News Group's PR Measurement Summit in Dubai today. So, as the region's public relations practitioners meet to discuss the region's demand for monitoring, research and measurement methodologies, it's probably as good a time as any take a quick look at measurement for social media.
I'm not going to delve deep into specific metrics and tools here. In fact, one could argue that all social media metrics either measure influence or engagement, or both and there are a growing number of tools to help marketers define and monitor such metrics. Instead I'd like to take a moment to tackle the broader problem that so often stands in the way of effective social media measurement. The crucial starting point for all social media communications campaigns. And this vital first step will come as no surprise to experienced communications and marketing professionals, because it is simply good objective setting. Without clear objectives social media is likely to be a waste of time, budget and resources for any organisation and the larger the organisation, the uglier it can get. Unless you can step back and take a strategic look at why you're engaging social media and what results your organisation would like to acheive, all the social media monitoring and measurement tools in the world can't help you become more effective. A simple enough propostion, but it's still sadly a lesson that many corporate users of social media have yet to learn.
If you're 'different', why copycat?
One of the first things to recognise is that your organisation's social media objectives are going to be different to others. Everyone has their own core proposition. Everyone has their own target customers. Everyone has their own strengths and weaknesses. You'll want to plan your own social media campaign to get your own messages across to your own target audiences: in a way that suits your organisation. So, bear in mind that whilst other social media marketers maybe a great source of inspiration, it's not always wise to copy everything that they do and join every social media platform they use, just because their social media campaign is successful. Their social media audiences may behave in different ways and be engaged by different online content to your target social media audience.
Here are some broad objectives that you might consider, elaborate on and prioritise for your social media campaign:
– Generate brand awareness
– Build brand engagement
– Build a following
– Run product/service marketing campaigns
– Generate sales leads
– Establish / reinforce leadership
– Create a new communications channel
– Enhance customer relationship management (CRM)
– Test new concepts
– Drive visit to your website or blog
– Monitor opinions & feedback
Likely, you'll find that several of these objectives figure in your planning and that prioritisation is the key. It's through defining and prioritising obectives like these that you will be able decide what constitutes success for your social media program and identify the right metrics to monitor and review your campaign's success moving forwards. As with other forms of communications, there are a range of methodical and anecdotal ways to track success and there are some quite sophisticated tools now available to track success metrics for online campaigns. Many companies will find that their online social media campaign is actually an extension of their offline activity and that one feeds the other, and so a combination of online and offline metrics will make sense for measurement. Many companies starting out in social media for the first time may also question the wisdom of investing in a state-of-the-art social media business intelligence system and instead opt for free-to-use online tools and existing offline monitoring methods. Note that there is no "one-size-fits-all" solution for measuring social media campaigns.
As you spend more and more time running and monitoring online campaigns — and the clicks, links, visits, friends, fans, followers, subscribers, keywords, comments, replies, references, referrals, opinions and perceptions that are relevant to them — you'll realise that social media is almost infinitely measureable. The trick is to know what you're measuring and why you're measuring it.
Useful links
Social media analytics systems: Nielsen BuzzMetrics, Radian6, Sysomos, TNSCymfony
Chris Brogan: Prioritize Your Social Media Efforts
Mashable: ViralHeat: Sophisticated Social Media Tracking on the Cheap
Mashable: HOW TO: Track Social Media Analytics
Tags: campaign, Facebook, Internet, marketing, Measurement, Nielsen BuzzMetrics, PR, PR Measurement, public relations, Radian6, social media, Sysomos, TNSCymfony, Twitter