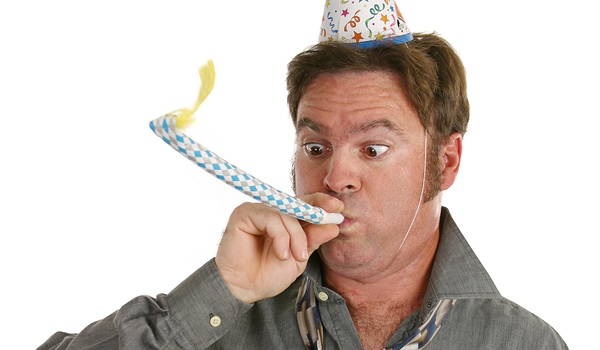 As more and more Middle East brands register themselves on Twitter and plan to include the platform in their communications, it is worth remembering that marketing is still the uninvited guest at the party. Twitter wasn't conceived as a marketing tool and so has not been developed for marketers, it's been developed for, and by, its users. Despite marketing efforts on Twitter and Twitter's own plans to monetise the platform, the site's runaway success has been due to its success with individual users and the fact that it can make communicating easy, friendly and productive.
As at a real life house party some people at the party will give 'marketing' the benefit of the doubt, some people will walk over and try to engage the newcomer in conversation, some will wait to see how marketing goes down with the others before making any approach of their own and some will object to marketing being at the party at all. It's clearly marketing's task to prove that he's not such a bad chap after all and can even be fun to have around!
The party analogy is a good one for communications and marketing teams joining Twitter to bear in mind, since the key to success is seeking common ground with your audiences and listening carefully so that you can tune in to the vibe of the room. Those that don't bother to listen to other conversations and insist on talking about their favourite brand without stopping to see whose actually listening, risk building negative feeling around their brand rather than anything positive. Those that take the time out to listen and 'work the room' to take in as much information as possible on what interests their audience, will ultimately have the best chance of engaging contacts effectively.
How popular is your brand?
Here are some signs that you may not be the most popular guy at the party:
– You're following hundreds of Twitter users but few follow you back
– You're Tweets are never or seldom retweeted
– You receive few if any questions from other Twitter users
– Your Twitter account is rarely recommended by other Twitter users, for instance on '#FollowFridays'
– You post links but few people ever click on them
Here are some indications that you may be fitting in rather well:
– Twitter users relevant to your brand follow you
– Twitter users often follow you back
– You're Tweets are more replies than announcements
– You're Tweets are often retweeted
– You often receive questions from other Twitter users
– Your Twitter account is recommended more and more by other users
Finally, as with any group of people at a party, you'll hit it off with some of them immediately, some will take time to get to know and some won't be easy to win over. Remember: it's not your party, so you don't choose the guests, rather it's up to the guests to decide if they like having you around.
Is your brand stuck in the 'not so popular' group? Feel free to contact us if you think you need help on making your brand more 'social'.
Tags: brands, communications, marketing, social media, social networking, Twitter