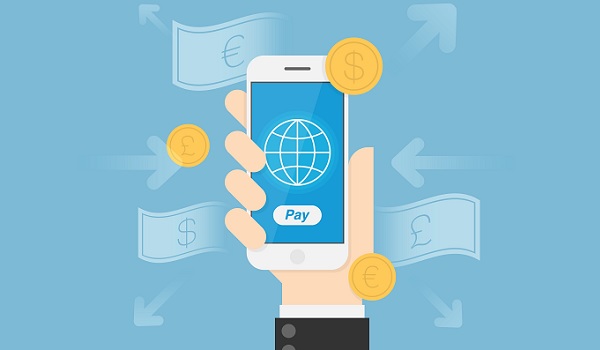 Will the arrival of Apple Pay in the UAE create a new sense of urgency for aspiring omnichannel retailers? Now that the country has a wide choice of mobile payment options, mobile-first strategies should finally be able to pay their own way.
Few can have missed the fanfare surrounding Apple Pay's launch in the UAE last week. Apple Pay isn't the only mobile wallet player, but its currently the number one NFC payment service on mobile devices worldwide, with nearly 90 percent of all transactions(1). Samsung Pay was made available for the UAE earlier this year, as was Mashreq Bank's MashreqPay. Emirates NBD, one of the Middle East's largest banks, launched its own mobile wallet, Emirates NBD Pay, last year, closely followed by UAE telco Etisalat, launching Etisalat Wallet. Meanwhile, with the first-mover advantage, homegrown startup Beam Wallet has signed up over 350,000 users and connected over 3,000 stores since its launch in 2012. With a, now, highly competitive market, we can expect mobile wallet usage to grow, fast
The launch of Apple Pay and Samsung Pay means that the two leading mobile phone brands in the UAE now offer a native NFC payment service (together, Apply and Samsung account for about 50% of the UAE mobile phone market)(2). This is a big deal for those developing omnichannel marketing. According to Payfort's new State of Payments report, 23 percent of UAE customers use a mobile wallet service(3). However, most consumers in the UAE (and across the wider Middle East region) use their mobiles to browse for products, stores and offers, but not to buy.
The expected growth in mobile wallet users will allow retailers to offer a seamless customer experience from discovery through to purchase, offering customers a choice of online checkout or in-store payments via their mobiles. In fact, US retailers have found that mobile ordering and payment options can actually increase in-store pickups and visits to their retail outlets. From April to June, Starbucks saw mobile payments increase to 30 percent in the US, with 9 percent using its Mobile Order and Pay feature(4).
Mobile wallets simplify in-store purchases, negating the need to download mulitple apps for multiple stores. By offering an easy pay in-store option, this technology also changes consumer behaviour and puts increased demands on retailers. Consumers will come to expect the same (or higher) level of personalisation that they get from online shopping from bricks-and-mortar stores. Now NFC can connect consumers directly in-store, retail staff will be expected to provide an enhanced personalised experience that anticipates the consumer's needs, likes and preferences. That's a tall order for many retailers, but, nevertheless, a huge opportunity for retailers to build one:one relationships tied-in closely to their store offerings.
Providing a seamless customer experience across online stores and physical stores presents a significant challenge. However, the benefits of connecting the online consumer to in-store point-of-sale (POS) and customer service are enormous. The combination of consumer data, customer insights and in-store face-to-face communicaiton, will have an impact across personalisation, targeting, cross-selling, up-selling, in-store promotions, brand engagement, social media, loyalty marketing and more.
Those retailers that can create a unique mobile-enabled in-store experience for their customers, will not only differentiate themselves, but also get a second chance to build in-store customer relationships and tempt back ecommerce-first shoppers to their stores. Creating a seamless, end-to-end mobile-first experience is the anchor for omnichannel marketing.
This is the second part in a series of Spot On articles about omnichannel marketing strategy, technology, challenges and opportunities. 
Read more about omnichannel marketing
Omnichannel marketing changes everything (September 2017)
Tags: Apply Pay, Carrington Malin, CX, mobile wallet, omnichannel marketing, Samsung Pay