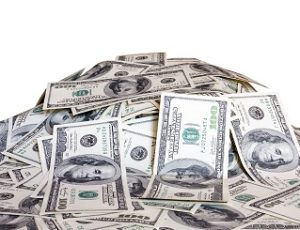 Whilst debate continues, even now, on how pivotal the role social media was in the revolutions of the Arab Spring, there can be no doubt that Arab digital activism woke up businesses and governments across the world to the potential of new digital media. In the Middle East the change in attitudes towards digital media has been truly revolutionary, as the Arab Spring dragged business and government leaders off the fence and into the digital camp. The whole market certainly hasn't turned digital overnight, but the process is accelerating and the trickle of money being spent online has, at least, become a fast moving stream.
The region's marketing leaders are beginning to move beyond advertising impressions and investing more in content, social networking, mobile, search and other channels. A survey of Middle East advertisers by UK-based Econsultancy and Arabianbusiness.com has found two years running (2011 and 2012) that more than 50% of those surveyed planned significant increases in their digital spend.
Estimates peg the region's digital spend at $200 million. A paltry sum, perhaps, compared with the UK's £5 billion ($7.9 billion) annual spend, but it's currently growing at a rate four or five times that of UK digital ad spend.
Facebook, Linkedin and Twitter
No surprise then, that the Arab world is now watched more closely by the world's social media heavyweights Facebook, Linkedin and Twitter. Twitter announced this week its commitment to the region and partnership with Connect Ads, an Orascom venture born out of MSN Arabia's ad business and now media rep for both Facebook and Twitter. Although not unexpected (and, in fact, the deal was announced by Connect Ads in November last year) this is one of a growing number of Middle East moves as global digital firms recognise that the region's Internet audience is coming of age.
The vagaries of Middle East revenue data being what they are, the surest sign that the region's digital market is now worth betting on is that global firms have deemed that this is the time to invest. 2012 saw both Facebook and Linkedin open new regional advertising offices in Dubai. Internet investors in Europe, the USA, South Africa and elsewhere are investing in more and more Middle East digital ventures. Companies like these don't invest where there are no returns.
Of course, part and parcel of the fast growing Middle East digital opportunity is that marketers moving online can also expect more competition, higher ad rates and higher expectations from their online audiences. The cheapest time to invest online is now.
Read more about digital marketing
Communication first, technology second (April 2012)
Facebook down – thousands of brand pages inaccessible (Mar 2012)
We are all publishers (Mar 2012)
Should you outsource your conversation? (Jan 2010)
The Sustainable Corporation (Sep 2010)
Listen to podcasts about digital marketing
Ecommerce in the Middle East (Dubai Eye, May 2012)
Online advertising in the Middle East (Dubai Eye, Feb 2012)
Watch video on digital marketing
Social media marketing in the UAE (Dubai One TV, Feb 2012)
Connect with us
'Like' Spot On PR's Facebook page
Sign-up for reports & updates
If you would like to receive reports and updates from time-to-time by email click here to join Spot On PR's mailing list.
Contact us
If you would like help planning your 2013 digital campaign contact us now.
Tags: advertising, Arab Spring, Arab World, Carrington Malin, Connect Ads, digital spend, Dubai, Facebook, Facebook Ads, investment, Linkedin, marketing, MENA, Middle east, North Africa, social media, Twitter, Twitter Ads, UAE