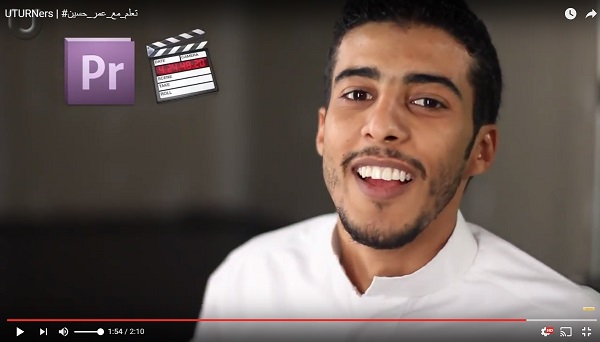 The Saudi government is planning to monitor and regulate YouTube and other online channels, having this week entrusted the task to its General Commission for Audiovisual Media, established last year to regulate the broadcast industry. There has even been talk of issuing permits to Youtube subscribers, which would appear to signal the introduction of a system of regulation governing posting videos to the service. How the commission would propose to undertake such a gargantuan task is not known. YouTube has become the entertainment channel of choice for a country whose state-run broadcasting has always struggled to reconcile highly conservative values with the need to amuse, inform and entertain its audience. In fact, Saudi Arabia's love of Youtube and appetite for new media content has made the Kingdom the biggest per capita user of the platform in the world.
Since the technology was first introduced to the region in the mid-1990s, the Middle East has had a fraught history with the Internet. Initially highly resistant to the idea, different approaches were taken to the introduction of a network that many feared would bring unwanted influences to the region. The UAE opted for a proxy server which would block content at odds with 'social, moral and cultural values', Jordan rolled out the technology without censorship (and its society, it is worth noting in passing, did not collapse) and Saudi Arabia started out by blocking the entire network and then selectively 'white labelling' websites.
It's hard to imagine that was nearly twenty years ago now – and yet much water has passed under the bridge. While initial fears that the Internet would tear apart traditional Middle Eastern society were allayed, it has undoubtedly wrought tectonic change in the region and brought a number of areas of civil society and polity into tremendous conflict.
One thing has become clear – was in fact clear right from the start. This thing isn't going to go away. Increasingly, regional governments have struggled with quite what it all means – particularly as an increasingly empowered and networked populace has taken to the Web to express opinion, interact and even organise.
Legislators were faced with a genie already well out of the bottle – and a morphing, elastic and fast-moving genie at that. Existing media laws have been pushed into square holes in an attempt to map them to the Internet, an impossible task as the very nature of the Internet runs counter to the structures and realities of traditional media.
Nowhere has the struggle been more evident than in the region's most conservative state: Saudi Arabia. However, some might say, that even discussing the idea of issuing permits to YouTube subscribers tends to point to a lack of understanding of the true issue underpinning these latest moves. You can't stop an entire nation talking.
Useful references
Cabinet acts to regulate media content (Saudi Gazette, 10 December 2013)
Youtube censorship plans (Arab News, 10 December 2013)
New Saudi authority for the regulation of audio and visual media  (Al Tamimi & Co, March 2013)
Read more about media regulation
Could your brand commit a content crime? (November 2013)
A wake-up call for aspiring citizen journalists in the UAE (July 2013)
Are brands at risk from the UAE's new cyber-crime law? (November 2012)
We are all publishers (March 2012)
The Freedom Meme (September 2011)
Who's Afraid Of A Regulated Web? (May 2011)
Connect with us
'Like' Spot On PR's Facebook page
Tags: Alexander McNabb, Content, cyber law, Disintermediation, General, Internet, media law, Middle east, Publishing, Saudi Arabia, social media, Youtube