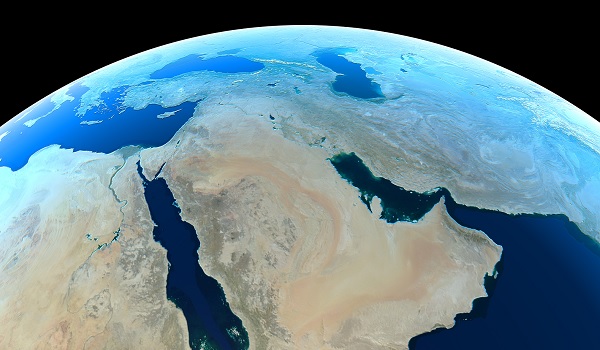 I've been a big fan of LinkedIn since I signed up just after it launched in 2004. I immediately found lots of my technology industry friends and colleagues were doing the same and were more than happy to introduce me to their contacts. I spent hours browsing LinkedIn user records looking for useful contacts, business prospects and old friends and over the years LinkedIn's introduced me to new clients, new staff and other useful new business contacts. However, LinkedIn is a very business-focused social network and, for me, using LinkedIn has always been about business. Moreover, it's a way of keeping in touch with lots of people, without actually meeting them very often.
For many of us in the Middle East, we started using Twitter this way too. Twitter has been great for following what people are up to and, for the most part, those that we have a business interest in finding out about, learning from or keeping in contact with. In early 2009, when Twitter had just 1,000-2,000 users across the whole region it was the business social network users that were there first (and excited about the prospect of discovering more business contacts!). Well, one year on, things have got a great deal more 'social'. With some 30,000-40,000 Twitter users across the Middle East and North Africa (Spot On's estimate), there seem to be many more people these days that use Twitter day-to-day for their social lives (read Eman Hussein's 'Life without Twitter?'). Tweetups and other offline gatherings have been springing up all over the region, bringing together people with shared interests, introducing new connections and putting faces to Twitter handles.
2010 has already seen tweetups held all over MENA including Jordan, Oman, Qatar, Saudi Arabia and the United Arab Emirates, plus GeekFestBeirut in Lebanon. These meetups happen for many different reasons at different types of venue, both as public open inviteevents and private gatherings. GeekFest Beirut, held on Friday February 5th at the Art Lounge in Beirut (see Alexander McNabb's report on FakePlasticSouks ) drew about 120 people to socialise, talk geek and listen to geek speakers. On the same day in the Sultanate of Oman, 45 tweeps gathered at Muscat's Indian Embassy to meet visiting Indian Minister of State for External Affairs Dr. Shashi Tharoor (@ShashiTharoor on Twitter, read Digital Omanfor a full report), who now seems to have penciled in a Dubai tweetup for sometime in the near future. On Saturday January 30th a group of more than 30 Jordanian Twitter users met at Wild Jordan in Jabal Amman to meet 'the faces behind the tweeps' (see full report on Under My Olive Tree) and there have been at least two more Amman tweetups since! Meanwhile, more than twenty tweeps met at the Riyadh Tweetup on February 2nd. Organisers are now looking at bigger venues to hold a Riyadh Tweetup on the first Monday of every month.
As one of the volunteer organisers for the first Twestival Dubai held in February 2009 (by the way the next Twestival Dubai takes place on March 25th), which followed a month after the first 'big' tweetup in Dubai organised by @rida, I remember the air of mystery that used to surround organising a tweetup. Many were unsure of the etiquette (or twettiquette!) involved in hosting a tweetup. Many, also, were used to keeping 'online friends' and 'real friends'compartmentalised, never mixing the two, and never meeting the former! Now is seems Twitter has helped bring the walls down and people are more comfortable inviting people to an event over Twitter than they are over the telephone. People are inviting other people that they would normally have considered to be 'strangers' to meet and socialise all over the region, making new contacts and yes, even friends.
Tags: Alexander McNabb, Carrington Malin, culture, Eman Hussein, GeekFest, Jordan, Lebanon, Linkedin, MENA, Middle east, Oman, Qatar, Saudi Arabia, social media, society, Twitter, UAE