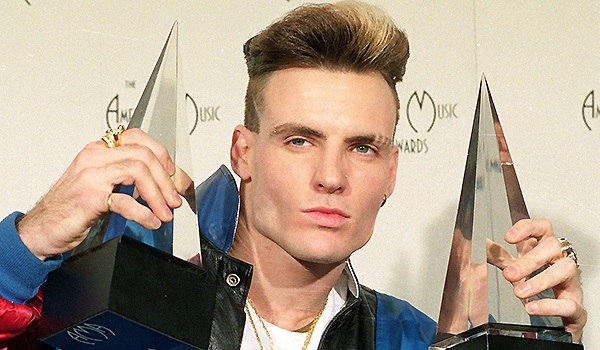 Erroneous, misguided or otherwise badly put together marketing communications are sent out by organisations every day. Sometimes it's a genuine mistake, sometime it's sloppy work, sometimes it's a bad judgement call and sometimes it's pure human error that has the potential to make the whole organisation look bad. Most of the time communications like these simply fail to resonate, are passed over, ignored or deleted, mobile text messages in particular. A mobile marketing SMS sent out yesterday resonated with many UAE residents for all the wrong reasons.
It all began with this SMS message, apparently from Le Meridien Mina Seyahi's Barasti Bar, confirming to their contacts that the Vanilla Ice concert planned for Wednesday March 31st night was indeed going ahead:
"NORMAL OPERATION. WE ARE NOT DRY! NICE, NICE BABY! 5PM-3AM C U ON THE SAND"
As many people have already commented on, this made the organisers and venue seem, at the very least, insensitive to the fact that a 3 day period of mourning had just started for Sheikh Ahmed bin Zayed al-Nahyan of Abu Dhabi, formerly head of Abu Dhabi Investment Authority, who died this week in a flying accident in Morocco. UAE columnist and social commentator Mishaal Al Gergawi (@algergawi on Twitter) tweeted "let's get #barasti trending for the one reason they'd never want to trend today!" Nearly 600 tweets followed over the next 8 hours mentioning the #barasti hashtag. Some three hours after the Twitter rampage began Le Meridien Mina Seyahi announced that the Vanilla Ice concert was cancelled "due to the death of Sheikh Ahmed bin Zayed Al Nahyan".
There has been debate, discussion, media reporting and statements from the venue itself on the question of whether the #Barasti Twitter campaign was responsible for the cancellation of the concert and so we're not going to debate this further. However, there are some important take-aways for business communicators from the announcements made yesterday by Le Meridien and the reaction to them by the public. So, here's our 50 fils worth:
1. The SMS text was not thought through and shouldn't have been sent. That's pretty obvious, but the broader picture is that with today's communications and Internet services, you never really know who's receiving your messages. You can no longer develop messages for one audience and assume that other audiences won't see them.
2. Twitter was not prioritised by the venue or organisers and instead left to debate and protest the SMS. The announcement by Le Meridien (via @minaseyahi) that the concert was still taking place as planned was made at 10.13am UAE time. The announcement by the hotel that the event was cancelled was made at 4pm UAE Time (about an hour after this was announced to media). For the six hours in between @minaseyahi was silent.
This was a mistake.
As often pointed out by social media marketers critics and user alike, Twitter is not the whole game, there's a whole world out there. However, Twitter is one of the most visible, most easily monitored indicators of audience interest and sentiment there is and the activity on Twitter should have been recognised early on as a call to action. By our calculations, 218 Twitter users were engaged in the #barasti conversation on Wednesday. If you had 218 people in your hotel lobby you'd talk to them. If you had 218 people calling you by telephone you'd have to say something to them. Those 218 Twitter users also have a combined following of 126,995 Twitter users. Many of these users were obviously at work in their offices at the time, so its reasonable to assume that many non-Twitter users became part of this extended conversation (we'd tend to estimate those in the hundreds too, at the least).
3. Facebook and Twitter are different. Le Meridien posted an apology on the Barasti Beach Facebook page at 3.20pm UAE time. It would be unwise to assume that the hundreds of Twitter users following this story would have seen this, but no such apology was made on Twitter. In fact, there was no statement of any kind on Twitter until 4pm. It was, and is, worthwhile posting an apology.
4. 'Information' expands to fill a vacuum.Despite the obvious attention and strength of feeling regarding the SMS sent and the holding of the concert during a period of mourning, only 19% (according to our analysis) of Twitter users taking part in the #Barasti conversation voiced a clear opinion against the communication and the event. That leaves 81% of those users having either not formed a strong opinion or not willing to voice it. In other words, to a large extent, the only information and comment being provided to those 81% over Twitter was by those protesting against the SMS and concert. No explanation, apology or statement of any kind from the brand being criticised.
Note: Don't read too much into our percentages here. The 19% of Twitter users voicing a clear opinion ranges from mild disapproval through to "I'm not renewing my membership card". The sentiment of the 81% without an opinion on the SMS or event ranges from "What is #Barasti?" to Twitter users that felt that the energy injected into the Twitter campaign was a waste of time and effort.
5. The communications medium doesn't matter anymore. Prioritising audiences based on the media they use (and we can't honestly say that we know this is what happened) isn't particularly useful anymore. Yesterday an SMS was re-posted on Twitter. Facebook messages can be reported on and appear in print. Telephone conversations can be noted down and blogged. Today's communicators need to bear in mind that any communication, anywhere, to anyone is potentially today's news.
Links to media reports & blog posts
Proud: UAE Tweethearts & Mishaal AlGergawi (Emiratweet blog)
Barasti bar scraps concert after Twitter outrage (Arabianbusiness.com)
Twitter irrelevant as Vanilla is put on ice (Maktoob.com)
The Inevitable Blog Post (Fakeplasticsouks blog)
Barasti apologises for insensitive concert texts (Arabianbusiness.com)
Tags: brand marketing, Customers, General, Internet, marketing, Measurement, Middle East marketing, Mobile, Online marketing, public relations, social media, Twitter