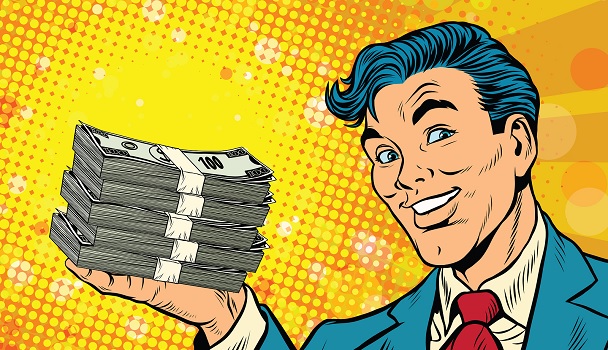 There are no guarantees in life, but, for many brands, winning customer trust is often thought of as a guarantee of success. If someone trusts you, surely you've reached the pinnacle of the marketing mountain? And yet, having won that trust, you need to maintain it. Which is where loyalty comes in.
Everyone knows it's cheaper to sell to an existing customer than to find a new one, right? And everyone knows there's no stronger force in marketing than customer endorsement. Both of these very desirable situations can only be built on loyalty. And where your business depends on the maintenance of an ongoing relationship, loyalty can be critically important to you – loyalty prevents 'churn'. Loyalty is profitable.
Take banking, for example. Banks have enjoyed a traditionally high level of trust from consumers in most parts of the world. Although this trust is usually conditional, and has been somewhat eroded in recent times, most consumers trust their banks.
EY's 2016 Global Consumer Banking Survey found that consumers have a high level of trust in banks to keep their money safe, although they had far less trust in their sales ethics or ability to offer unbiased advice. However, overall, if we didn't fundamentally trust our bank, we simply wouldn't hand them our money. So, trust is there from the outset of the consumer-bank relationship.
According to new research announced by global consultancy Brand Finance, Emirates NBD is the most successful UAE bank brand in terms of building trust and loyalty among its customers. The bank was found to have the highest trust levels in the country, with 81.8% of its customers and 74.6% of the general population declaring their trust in the brand. A level of trust that most banks can only dream of.
Interestingly, though, that high level of trust doesn't seem to translate into a comparably high level of customer loyalty. Brand Finance's survey found that although Emirates NBD had the most loyal banking customers in the UAE, only 36.0% of the bank's customers surveyed stated that they were unlikely to switch to a competitor. Presumably, all other banks had lesser percentages of customers that were unlikely to switch banks. Abu Dhabi Islamic Bank and Abu Dhabi Commercial Bank were ranked second and third respectively in terms of customer loyalty.
Elsewhere in the world, Brand Finance's survey found that loyalty leaders had much higher levels of customer loyalty. U.S. Bank had the most loyal customers in the USA, with 60.2% stating they were very unlikely to switch to competition. Meanwhile, Citi was found to have the most loyal customers in India with 49.0% of their customers stating they were very unlikely to switch to another bank. In Spain, Dutch retail bank ING was shown to have the most loyal customers with only 11.3% indicating that they would change banks.
With the enormous investment made by some UAE banks in digital technology, which banking experts now see as the future of customer service, one has to wonder why loyalty levels aren't much higher. Is it a symptom of the UAE's banking culture or are bank customers in the UAE simply harder to win over?