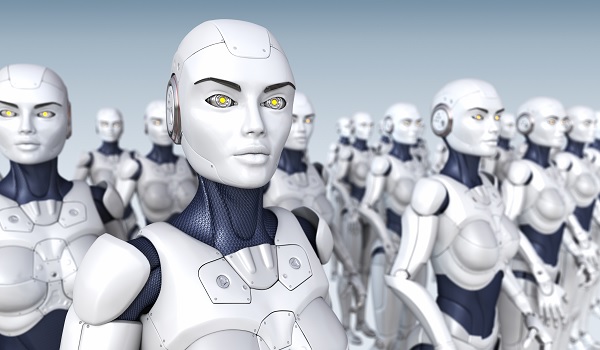 As artificial intelligence seems poised to unleash a vast army of content bots on the world, making it impossible to tell real from fake, or fact from fiction, brands must bolster trust and transparency to position themselves above the fray.
Donald Trump's habit of repeatedly 'crying wolf' over media stories has played a big part in pushing 'fake news' into the public consciousness this year. However, fake news is a real problem. In fact, fake content of all kinds is a problem: and one that is going to reach enormous proportions over the next few years, misleading consumers, journalists, students, voters and other seekers of truth in the process. A content war is coming and fake content is already starting to carry the big guns.
Global research and advisory firm Garter predicts that by 2020, "most people in mature economies will consume more false information than true information". This onslaught of fake content is being enabled by artificial intelligence (AI).
Anyone that has a website that is a victim of daily comment SPAM or, perhaps, receives dozens of marketing emails from unknown sources, has likely experienced the power of spam bots. Twitter users may be more familiar with Twitter bots. According to recent research from from the University of Southern California and Indiana University, up to 48 million Twitter accounts may have already been created by bots: all capable of disseminating fake news. Reportedly, 3 million bots followed Donald Trump's Twitter account over a single weekend. What's coming is far worse: rather than simply being an annoyance and sowing the seeds of mistrust, the next wave of bots could totally destroy trust in the Internet and, potentially, in anyone that uses it (or doesn't, for that matter).
According to Gartner "AI-driven creation of 'counterfeit reality,' or fake content, will outpace AI's ability to detect it" by 2020. AI is already able to create or alter images, video, documents and sounds to produce content that is indistinguishable from that produced by legitimate sources. Now AI-enabled bots threaten to flood the Internet with fake content. This could be an extremely damaging trend for brands and marketing, in general.
The timing is not good for brands. Over the past ten years we've seen information sources atomise. Many people now consume news and information from across a wide range of media, apps and social media: platforms that often hide the true source of digital content. Brand equity is increasingly influenced by the millions of unofficial sources of brand news that consumers are exposed to. Consumers also now seem to hold brands to higher standards of authenticity and responsibility, and those that fall foul of consumer sensibilities can rapidly end up with a crisis of confidence in their brand that can inflict immediate and, sometimes, lasting financial damage. Fake news has never had the potential to inflict so much damage.
We can expect brands to be caught out by fake content-inspired crisis issues in similar ways to how brands were surprised by social media-driven crises during the past ten years. Google, Facebook, Twitter and others will, sooner of later, develop solutions to comprehensively combat fake content (in fact, they promised the US Congress to step up efforts to eliminate fake content last month). However, in the short term, an increase in fake content may give consumers pause to consider where their news actually comes from. In fact, consumers may, once again, become more reliant on established media sources and be more weary of news shared over social media platforms.
Recent studies have found that, while social media helps to disseminate news and drive visits to news pages, a reader's relationship with the content publisher can make a crucial difference to trust, engagement, and the response to advertising and marketing messages. In the new world of AI-generated content, trust in the messenger will become a prerequisite to trust in the message. Brands that have already earned consumer trust are going to be best positioned to provide consumers with the confidence they need and to survive unexpected attacks led by content bots.
Our advice is that brands must focus on intelligent relationship building, making sure to build their own strong communications channels, in addition to their marketing outreach via third-party media channels. If you'd like to hear more, send me a mail on carringtonm@spotonpr.com.