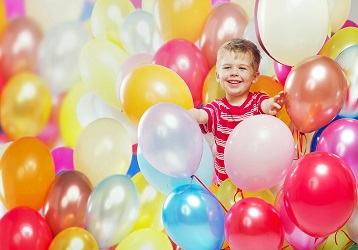 It's five years ago tomorrow that Spot On PR joined Twitter! We haven't bought a birthday cake or anything and we're not asking for any presents either, but it does give us some pause for thought. A lot has happened in those five years. Barack Obama had just become a presidential nominee five years ago. Egypt, Tunisia and Libya were still ruled by the old guard that had ruled them for many, many years. And new website called Facebook had just hit the 100 million user mark.
Facebook had already piqued some interest from the advertising and marketing world as traffic to the site continued to grow fast.  Many had yet to grasp the fact that the value of Internet traffic was also changing fast. The media became obsessed with Facebook's site traffic and its ups and downs, sort of missing the point that the fast growing subscriber base and development of the platform was way, way more important that fluctuations in visitor statistics. Meanwhile, Twitter, which had just reached 3 million users worldwide, was the geeky, minority interest platform that was a nice idea, but probably wasn't going to go the distance. And, of course, no-one had the slightest idea that Facebook and Twitter would help catalyse the Arab Spring.
The Spot On team had been busily experimenting with Twitter since it was unblocked by Etisalat in August 2008. We didn't have all the answers (no-one did, which was part of the strong appeal that social media held for us), but we already felt very strongly that Twitter was part of our future. Twitter had just a few hundred users in the Middle East during those first few months (and a year later, just a few thousand). However, we had all opened our own Twitter accounts, had begun networking like crazy with fellow tweeps around the world and were already questioning how Twitter was going to work for business. Although there was undoubtedly business value in using our personal Twitter handles, there was also a rub. How did commentary about our own personal lives sit alongside tweets about our business? And who was going to tweet the corporate stuff that was important to our agency business, but wasn't really consistent with our individual personas?
At a time when all conventional wisdom advised very strongly that 'brands don't tweet, people do', @spotonpr was born as a voice of the brand. Whilst Twitter been proven to be an eternal learning exercise for us, it has also brought us great rewards and opportunities to help others every now and again. We've discovered clients, business partners, employees, journalists and friends. We've sold stories, hooked up with opportunities, arranged meetings and interviews and shared news. We've also helped raise money for charity, draw attention to issues and helped connect folks for worthy causes. All in under 140 characters!
Thank you Twitter!
Need help?
If you would like help with your brand's social media strategy contact us now.
Read more about Twitter
MENA Twitter Lists (July 2013)
Causing a stir: Twitter and the news media (January 2013)
How 'social' was GITEX 2012? (21 October 2012)
GITEX 2012 Social Buzz (8 October 2012)
#StopTimeOutDubai rings alarm bells (25 July 2012)
Five Smarter Tweeting Tips (22 January 2012)
Should you outsource your conversation? (19 January 2011)
Twitter & Customer Service Survey (29 March 2010)
Follow us on Twitter
Tags: brands, Carrington Malin, communications, Dubai, Online marketing, public relations, social media, Spot On PR, Spot On Public Relations, Twitter, UAE