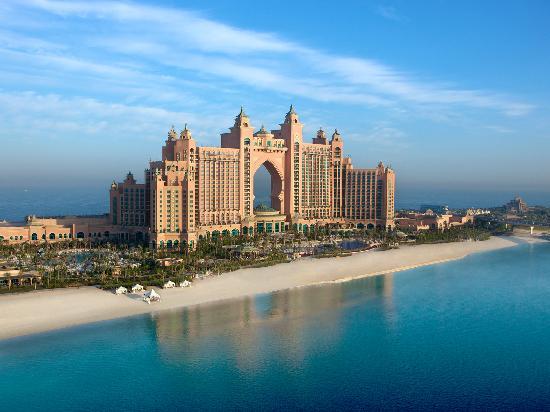 Spot On is proud to be one of the event partners for the ArabNet Digital Summit 2013, which takes place at Atlantis – The Palm, Dubai this week from Monday 24 to Wednesday 26 June this week. As noted by Alexander McNabb on the Spot On blog a few weeks ago, ArabNet launched in Beirut in 2010 and quickly established itself the Middle East and North Africa's premier regional digital event. It's the one event that brings together the talent, money and technology to talk about digital initiatives. And business is done.
Alexander will be both speaking at ArabNet and chairing a number of panel sessions at the conference. Here's where you'll find him during the conference:
Banking Solutions Panel Session, Hall B (Open Session)
10:45AM to 11:30AM, Tuesday 25 June 2013
More than half a billion people are expected to engage in mobile banking transactions by 2016, with 1 in 10 mobile users paying their bills via their mobiles. Smart ATMs are increasingly allowing customers to execute complex transactions with ease and convenience, and banks are leveraging social media as a promotional and customer service channel. This session explores how digital, mobile and social technologies are transforming the business of banking.
Speakers
Kieran O'Sullivan, Regional Managing Director, MENA, HeathWallace
Graham Thomas, Co-founder, Radical Company
Pedro Cardoso, Head of Multichannel & CRM, Emirates NBD
Moderator: Alexander McNabb, Director, Spot On PR
Growing Digital Ad Spend Roundtable, Atlas Boardroom (Closed Session)
9:30AM-10:30 AM, Wednesday 26 June 2013
The ArabNet roundtable on Growing Digital Ad Spend brings 20 leading advertisers, media agencies, experts and digital advertising platforms together for a closed-door session on how to grow the Middle East and North Africa region's digital advertising market. Digital ad spend is growing 37% year-on-year in MENA, but from a relatively low base. Participants will debate the role played by agencies, publishers and online media in helping advertisers to take advantage of digital opportunities.
Chaired by: Alexander McNabb, Director, Spot On PR
Women's Content, Branded Content Panel Session, Hall A (Open Session)
5:15 PM to 6:15 PM, Wednesday 26 June 2013
Online Arabic content for women is one of the hottest sectors in the digital media business, with Diwanee raising $3.2M recently to grow their female-focused portals. Branded content has emerged as a very strong engagement strategy for brands, and monetization strategy for publishers. This session looks at what's popular in women's content online and how publishers and advertisers are collaborating in the space between content and advertising. If content is king, perhaps branded content is queen.
Speakers
Ellen Van Meerendonk, Strategic Solutions Director, Yahoo!
Mohammad Al Harthi, Editor-in-Chief, Sayidaty & Arab News
Zoya Sakr, Co-Founder and Group Editor in Chief, 2Pure
Nancy Anis, Head of Consumer Connection & Digital Marketing, Danone Baby Nutrition
Mostafa Kamel, Managing Director, LinkOnLine
Moderator: Alexander McNabb, Director; SpotOn PR
Are we facing a content crisis?, Hall A (Presentation)
5:00PM to 5.15PM, Wednesday 26 June 2013
Spot On's Alexander McNabb will be talking about the growing content challenges facing today's brands.
Companies are walking into a content crunch – the challenge of finding, creating, curating and sharing content that makes them relevant to their audience and that encourages discovery, engagement and buying behaviour. How can brands use content to compete effectively in a world of information overload? What are the strategies that work? And what if you've got nothing much to say?
More about ArabNet
The ArabNet Digital Summit takes place 24-26 June 2013 at Atlantis The Palm in Dubai.
Find out more about ArabNet Digital Summit
Read the full agenda for the Summit here
Listen to the ArabNet podcasts!
Listen to ArabNet founder Omar Christidis on Dubai Eye radio (9/05/13)
Listen to Alexander McNabb talking about ArabNet on Dubai Eye Radio (20/06/13 A)
Listen to Alexander McNabb talking about ArabNet on Dubai Eye Radio (20/06/13 B)
Contact us
If you would like help with your content strategy or would like to meet up with us at ArabNet contact us now.
Read more about content
Are you being genuine? (May 2013)
Flipboard and the future of content (April 2013)