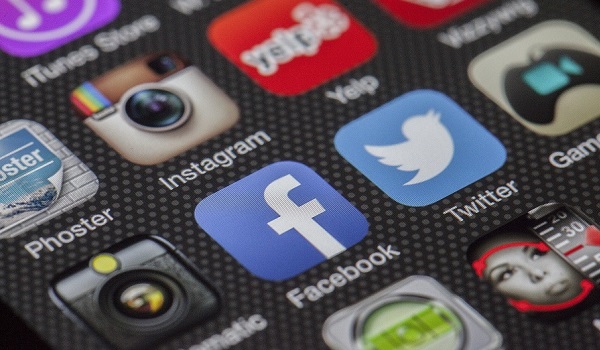 For those that have been watching the Arab world's market for mobile applications, things could be about to heat up. The past few years have seen a wholesale change in perceptions of what mobile phone apps are supposed to look like, how they're supposed to work and how they leverage Internet services. Now with the growing choice in platforms and apps, the mobile space has become very 'appy', but while gadget freaks across the region have been on the edge of their seats every time a brand introduces a new series of app ready phones, marketers have been biding their time. Is it a fad? Do mobile apps reach beyond geekdom? How fast is the uptake anyway?
If the results from the new Effective Measure | Spot On PR Middle East and North Africa Internet users survey are anything to go by, mobile app usage is catching on fast. 45% of Internet users taking part in our mobile usage survey across MENA told us that they used their mobile phones to access the Internet. Of those, 85% stated that they have downloaded applications for their mobile phones, whilst 27% claimed to download more than one mobile app per week. About 20% of mobile Internet users also claimed to have paid money for a mobile application download, even though availability of paid-for mobile apps in the region still remains quite limited.
Here are some more key points from the survey:
– 45% of all Middle East & North Africa Internet users surveyed use their mobile phones to access the Internet, rising to 50% among Internet users in the United Arab Emirates.
– 71% of mobile Internet users rank email as biggest mobile data activity.
– Other popular activities on the mobile Internet were social networking (34%), news & weather (29%), sports news (29%) and hobbies (25%).
– Mobile access habits of male & female users differ significantly. Female mobile Internet users surveyed in MENA were more likely to use photo and video sharing websites and applications than their male counterparts. Usage of mobile games was also more popular among female respondees than males.
– 85% of MENA mobile Internet users surveyed have downloaded apps and 27% of those surveyed download more than one app per week to their mobile phones.
– 49% of all MENA Internet users surveyed plan to buy a tablet before end of February, whereas 57% of MENA mobile Internet users plan to buy a tablet device.
Survey Downloads

Download the full survey report (PDF)
Download the press release (English, Word doc)
Download the press release (Arabic, Word doc)
– – – –

Media Consumption & Habits of MENA Internet users by Effective Measure and Spot On Public Relations is licensed under a Creative Commons Attribution-No Derivative Works 3.0 United States License.
Want to read more?

If you liked reading this post about MENA mobile Internet users, you might like some of our other Internet demographics and habits surveys:
MENA Consumer E-commerce Habits Survey (September 2010)
MENA Internet habits Survey (July 2010)
15 Million MENA Facebook Users – Report (May 2010)
Twitter & Customer Service Survey (March 2010)
Spot On PR's MENA Twitter Demographics & User Habits Survey (2009)
Connect with us

'Like' Spot On PR's Facebook page
Tags: application development, Arab, Arab World, digital marketing, E-commerce, email, marketing, MENA, Middle east, Mobile, mobile apps, mobile Internet, North Africa, Online marketing, Online Shopping, reports, social media, social networking, statistics, surveys, tablets