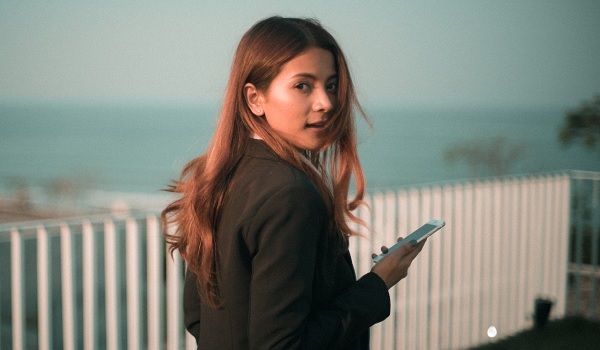 As mobile becomes the Middle East's marketing platform of choice, more and more brands are investing in mobile advertising. However, consumers don't seem to want more mobile ads.
This week the mobile operators association GSMA confirmed the United Arab Emirate's position as one of the most advanced mobile markets in the world, with 80 percent of the country's population using their mobile devices to access the Internet. The country's high rate of mobile adoption is already well known, with the UAE leading in smartphone penetration from 2013. According to the Telecommunications Regulatory Authority (TRA), mobile phone usage in the UAE increased to 228.3 phones per 100 people this year.
The UAE also ranks high on the GSMA's Mobile Connectivity Index for the availability of mobile content and services with 72.5 index points, although trailing the UK and the USA, which have 88.9 and 90.1 points respectively. This is encouraging, since marketing's main route to mobile-enabled consumers is via mobile content. However, exactly how marketers will engage effectively with consumers via mobile devices in the future has become a matter of some debate.
As mobile has become the preferred media channel for consumers, so it has become the main driver for digital advertising. According to emarketer, some 63% of global digital media spending this year will be mobile and this is expected to grow to 77% by the year 2021. If these trends are taken in isolation, the way forward for marketers seems clear: invest in mobile. The growing concern for marketers is that ad avoidance is also growing apace, with many consumers automatically ignoring ads or installing adblocking software.
Effective Measure's recent Mobile in the Middle East 2017 survey found that 65% of Internet users across the Middle East and North Africa spend more than two hours per day on their mobile devices, with 35% using their mobile devices for more than 5 hours per day. Nearly 60% of those surveyed already make some kind of purchases via a mobile device: 41% of those via their smartphone. Although, predictably, mobile apps were the most purchased category, fashion shopping, travel booking and electronics purchases follow close behind. The region's marketing is moving to mobile and we can expect the UAE to lead.
However, as Middle East mobile content and mobile ecommerce begin to displace desktop usage, so attitudes towards mobile advertising seem to be becoming more polarised. Only 34 percent of those surveyed by Effective Measure gave a positive response towards online advertising, while the standout statistic on MENA users' attitudes towards advertising was that 37% feel 'online ads are annoying'. Meantime, 13% said that they don't really notice online ads at all. With so little interest in online ads, it's small consolidation that only 18% of respondents have adblock software installed on their mobile: that percentage will continue to grow.
In the short term, there's still mileage to be gained by mobile advertising and a little commonsense can go a long way to improve the effectiveness of campaigns. Ensuring that advertising is developed for mobile formats, targeted as specifically as possible, optimised according to performance and refreshed frequently, so as not to fatigue audiences, will still raise your mobile campaign far above the average.
In the longer term, consumers' mobile habits will break online advertising as we know it. The advertising industry will have to innovate creatively and technologically. As we already know, brands will have to invest more in content. They will also need to learn how to leverage the revolution in voice services. Meanwhile, changes in consumer behaviour towards ads will also make building a brand following all the more valuable. In fact, brands that have already built an engaged following and harnessed the power of brand content may not miss the ads at all.
Read more about marketing
Investing in ad impressions? What a waste… (August 2017)
5 old-world advertising mistakes to avoid (August 2017)
Why you need a media neutral strategy (November 2013)
The problem with content (August 2013)
Counting clicks (June 2013)
Are you being genuine? (May 2013)
Marketing after the click (March 2013)
Social media marketing in the UAE (February 2012)
Should you outsource your conversation? (January 2011)
Tags: Carrington Malin, Effective Measure, eMarketer, GSMA